monitors
ViewSonic VSD220 Computer Monitor Review
This smart display has the sizzle, but lacks the steak
$419.00 MSRP
Buy now at Amazon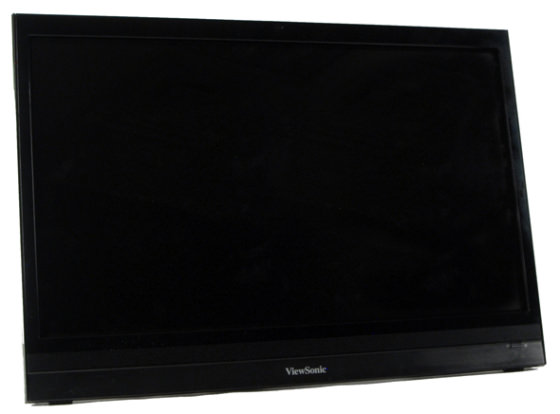 Introduction
The ViewSonic VSD220 is a strange bird. Well really, it's a strange droid. This 22-inch monitor is a Smart Display, featuring Android OS 4.0.4 (Ice Cream Sandwich). Now you might ask yourself, "Why manufacture a smart monitor?" It's a little too large to be considered portable, but not quite large enough to make the rounds as a classroom teaching tool or a modern day conference whiteboard. It's also the first display of its kind that we've reviewed, so clearly, ViewSonic is branching into unexplored terrain with the VSD220—its answer to the question is likely, "Why not?"
One Amazon reviewer bills it as "a computer for the price of a monitor." We can see some truth in that statement. For its MSRP of $419.99 ($399 online), this Wi-Fi ready device certainly has the ability to stand in for a number of displays: its touch screen and Android OS allow it to potentially replace a tablet; built-in speakers and a native resolution of 1920 × 1080 mean it could feasibly pinch hit for your television; and its USB and HDMI inputs make it a viable contender for your monitor's desktop spot.
However, the only way the VSD220 can back up those claims is if its performance is good enough to compete with the traditional iterations of Android devices. Many consumers on Amazon are entirely pleased with this device, and those that aren't have thorough and apologetic responses directly from the manufacturer explaining how to remedy their problems. Good on you, ViewSonic.
The truth of the matter is that a few praise-heavy reviews from consumers can't redeem this monitablet. It's heavy in features and is a decent performer, but at the end of the day feels much more like a prototype than a marketed product should. Further, the lack of a battery and the design itself mar any attempt at portability, slimming its archetypical capabilities. Its Android OS, 4.0, is as of now quite out of date.
It certainly deserves praise for its innovation and worthy attempts to bridge build, but we're much more excited for ViewSonic's sophomore effort.
Our editors review and recommend products to help you buy the stuff you need. If you make a purchase by clicking one of our links, we may earn a small share of the revenue. Our picks and opinions are independent from any business incentives.
Sections