monitors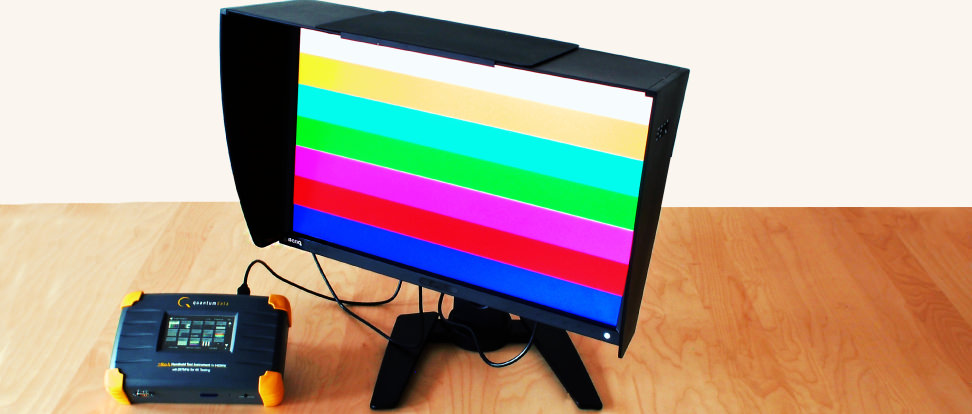 Behind the Screens
Every computer monitor we review is subjected to the same stringent laboratory tests, wherein we check the integrity of color and grayscale elements, contrast, viewing angle, and a plethora of other features important to display functionality. The BenQ PG2401PT has some of the better sRGB/Adobe RGB color production I've tested this year, and the overall quality of its IPS panel is stellar when it comes to its role as a printer's tool.
Color Gamut
BenQ claims that the PG2401PT is capable of the sRGB and Adobe RGB digital color spaces, as well as the CMYK print color space. The monitor has pre-set picture modes for each of these color spaces, and (after a short break-in period) will deftly map the necessary colors without any calibration or adjustment.
That's not to say the PG2401PT is absolutely perfect, however. While it perceptibly covers the Adobe RGB and CMYK digital/print color spaces perfectly, we did test some very minor error in both the hue and saturation of the green primary, which resulted in slight imperfections in both cyan and yellow.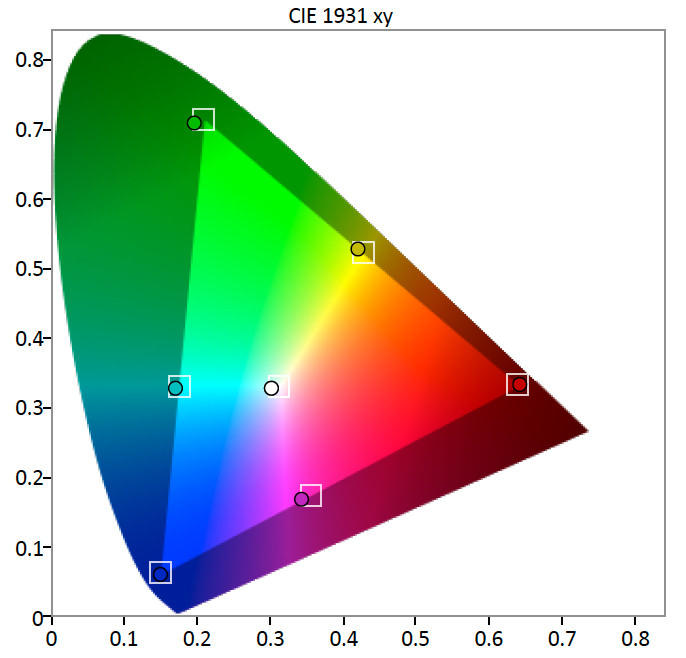 Color Luminance
Our color luminance chart maps the error in total luminance amongst a display's primary and secondary colors, as compared to their combined luminance with 100 and 50 IRE along the grayscale. Testing revealed that the PG2401PT allows for very little error within the total luminance of its primary and secondary color points.
As one might expect, this display's green and yellow points—the most luminous colors in digital production—have the highest degree of excess luminance, but only by a very small, unimportant margin.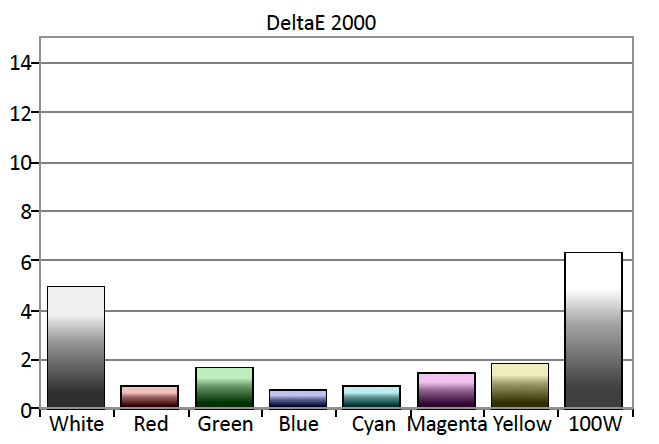 Grayscale Error
While the PG2401PT tested excellently in both color accuracy and color luminance, we tested a higher-than-average amount of grayscale error—inconsistency in exact white balance between the display's blacks, grays, and whites. While most of this error occurs in the very darkest and very lightest shades, where it's less perceptible, it still poses a potential problem for digital designers.
Fortunately, you'll find the necessary tools to adjust this error within the PG2401PT's software menu. If you really need to, you can perfect the RGB balance to complement a perfect grayscale (more on that in the next section).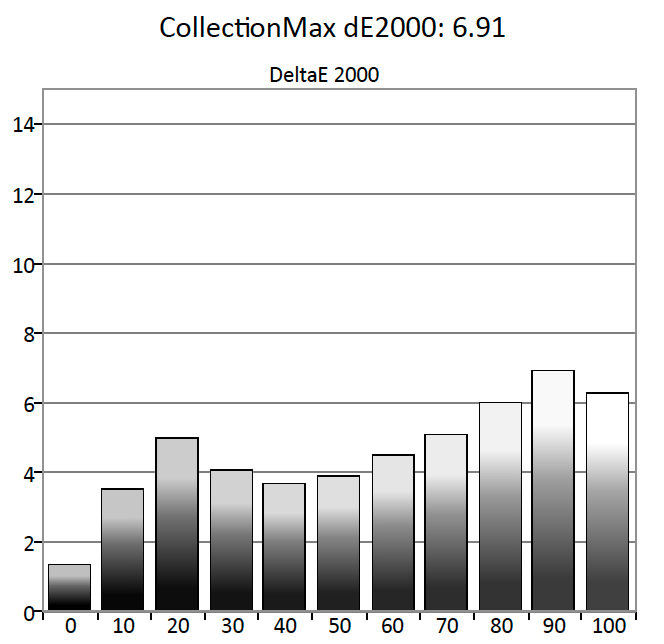 RGB Balance
The grayscale error noted above can be traced to an imperfect RGB balance. When a display utilizes one or more sub-pixels with more emphasis than the others, it results in an imbalance in the blacks/grays/whites on-screen. Most LCD displays utilize a red/green/blue sub-pixel setup to create the elements of the grayscale. Testing revealed that the PG2401PT tends to slightly favor the blue sub-pixel as it travels the grayscale from black to white.
The overall effect is subtle, but notable. Professionals will likely wish to use the monitor's on-board calibration software in conjunction with their work PC to edge out the presence of blue ("cool") tone within the black, gray, and white grayscale elements.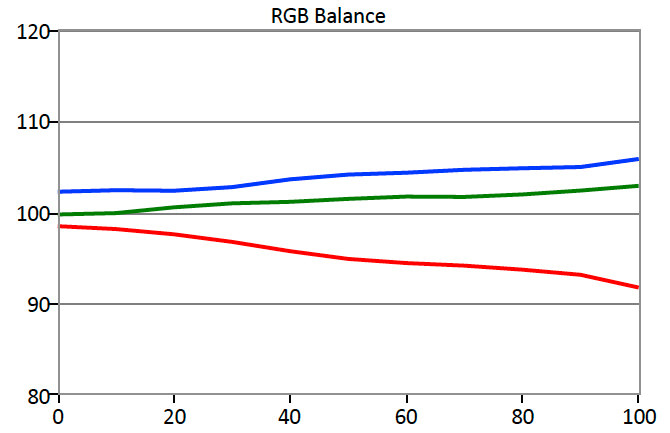 Our editors review and recommend products to help you buy the stuff you need. If you make a purchase by clicking one of our links, we may earn a small share of the revenue. However, our picks and opinions are independent from any business incentives.