monitors
Asus PB278Q Computer Monitor Review
This Asus is great on the outside, but lacking on the inside
$359.77 at Amazon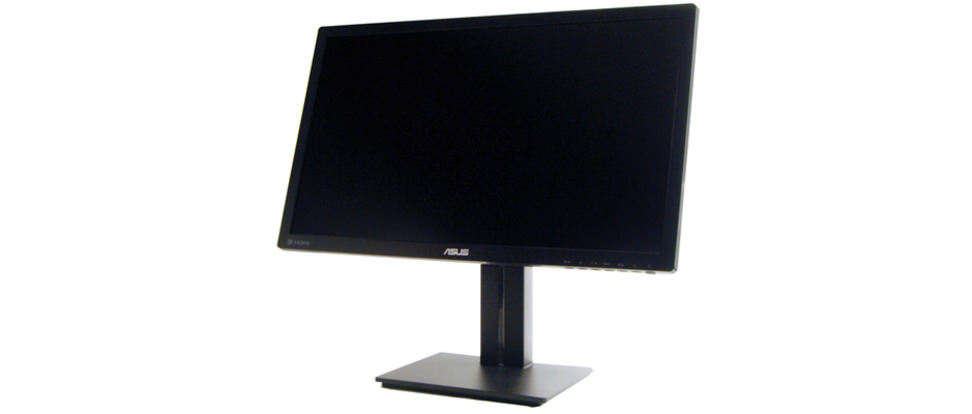 Introduction
If you've been shopping around for a monitor lately, you've probably noticed that the current market is subject to a wall-to-wall flood of nigh-identical $200 computer monitors. These clone clusters usually share performance parameters and feature sets, only varying by the brand on their bezel. These are the sorts of monitors that are batch-ordered for telemarketing offices, won in wedding raffles, and stockpiled along the lowest Costco shelves. The Asus PB278Q is not one of these monitors.
You might have guessed that, at an MSRP of $699, the PB278Q has a specific purpose. Asus brands it as a professional graphics monitor, and from the outside, it appears to fit the bill. There are a few things we expect to see when dealing with one of these high-end graphics gurus: an NTSC gamut that is at least 90% saturated, a stand that allows for multiple adjustments as well as portrait rotation, and enough port options that various professions need not worry if they're equipped with DisplayPort or DVI-D.
The Asus PB278Q may sound nice, but forgive us if our expectations aren't sky-high: we reviewed Asus' PA246Q last year, and were a little disappointed by its overall color integrity. The PB278Q is the more expensive of the two, and features a higher resolution at 2560 × 1440 (unless you're using a VGA connection). What really peaks my interest, though, is that Asus claims the PA246Q is brighter. In industry terms, that says to expect more realistic colors from the PB278Q.
The most we can say following our full course of testing is that we're a little baffled by this monitor's general performance. It's actually brighter than the PA series, and its color gamut showed some shortcomings that should be barred from the realm of professional graphics monitors. Like the PA246Q, the PB278Q doesn't quite live up to its implied abilities.
Our editors review and recommend products to help you buy the stuff you need. If you make a purchase by clicking one of our links, we may earn a small share of the revenue. Our picks and opinions are independent from any business incentives.
Sections